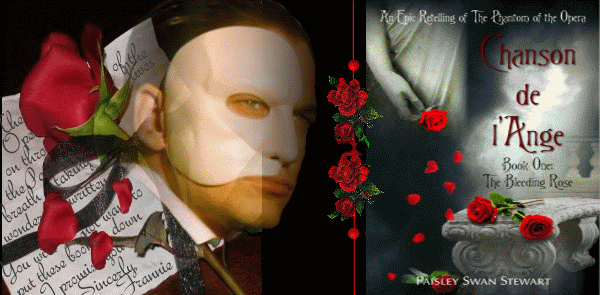 Greetings fans and friends!  Just want my readers to know that last week I somehow caused a flare-up of my old back problems (caused by a childhood fall off a balance beam in PE).  I had back surgery in 1988, and every now and then I do something stupid to aggravate the nerves and muscles in my spine.  At the moment I am typing flat on my back because I am basically immobilized.  Difficult to write an interesting blog upside down!  I'm doing all I can to recover; namely: stretching, icing, short walks and bed rest.  I hope to get this under control in time to travel to McCall Idaho for my stepson's wedding next week.  It's gonna be a LONG ride in the car.
Revisions on Book Two have come to a standstill until back issues are resolved, but I believe that the revisions I am making have greatly improved the story!
Please take a moment to read the latest reviews for Book One http://www.chansondelange.com/archives/27!
Here is one I'm quite proud of:
by Korrina: "I remember almost not getting this! I was torn between buying this and the Kay novel (I bought both eventually but The Bleeding Rose first) And I shall never regret getting this one! It really got me in not only Christine's mind, but also Erik's, Raoul's, and Madame Giry's! It a wonderful retelling of a truly beautiful story that I must say has become a huge part of my life! This I think even beat the Kay novel in many ways. Christine in this book was more dimensional than Kay's! A true must read! I found myself crying, repressing giggles, and getting angry at many different character! I felt sorry for all of the characters at many different parts! I shall never forget this book. I cannot wait for book two!
"
To know that my book has become "huge" part of someone's life is quite an extraordinary feeling!  Remember, if you have read Chanson de l'Ange, your reviews are VERY important to me.
That's all for now!  Time for the ice belt!
Swannie