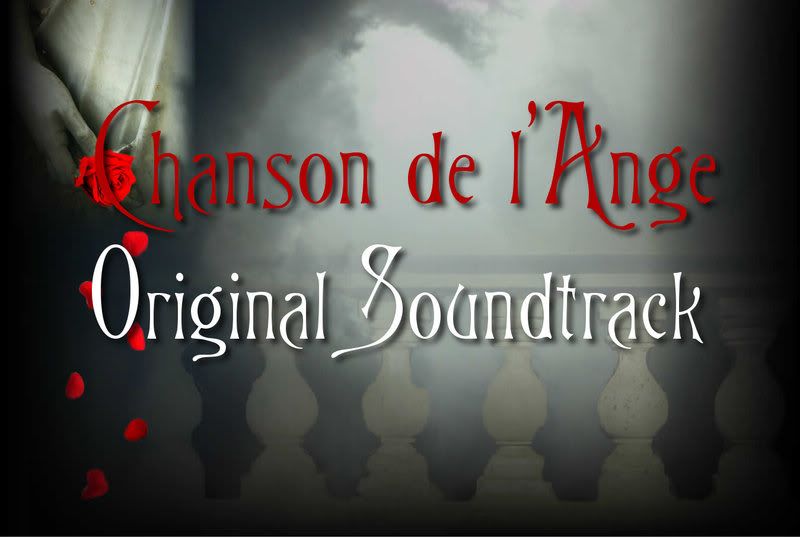 Greetings fans and friends!  You haven't heard from me in a while because I have been very busy!  This week I am excited to announce that Chanson de l'Ange Book Two: The Angel's Song will be submitted to my publisher tomorrow!  I have no idea about the time frame to the actual release, but I should imagine it will be at least a couple of months or more.  I will make an announcement as soon as the release date is set…. (Click the MORE button to read entire article)
In addition to that exciting news, I am also thrilled to announce that Nathan has launched the official Chanson de l'Ange Soundtrack site!  Please take a look and sign up for our email list.  Nathan will be blogging his updates and progress as we move forward to the CD release.  Toni Gibson has now received the orchestral accompaniment to The Bleeding Rose and is working on learning and performing the song!  I can't wait for her to send us a reference recording!  She will then record the song professionally in Aukland NZ in a couple of months!
I am taking a short break before I begin the daunting task of revising Book One for re release with my new publisher.  During this break time, we have finally been able to landscape our yard, so I have been busy planting and getting my hands in the soil.  I will post some photos here as soon as I've got everything planted.
Lets hope Summer arrives here in the great NW soon!  It's been a pretty drippy spring!
Blessings!
Swannie