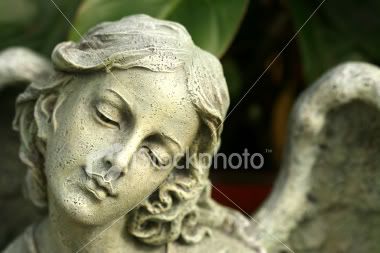 Greetings fans and friends.  I have an important announcement to make and I hope you will all be profoundly excited about my news!  As you know my novel has been picked up by TreasureLine Publishing and I am in the process of migrating my work away from Xlibris to this small but growing traditional publishing house.  TreasureLine offers their authors hands on assistance and encouragement with a team of professionals who function together like a warm and cozy family.  At this time in my life and in the life of Chanson de l'Ange, TreasureLine is the perfect fit and I am thrilled to have been added to their bookshelves.  But this means that there will be BIG changes for Chanson de l'Ange…changes that I hope you will welcome… (Click the MORE button to read entire article)

In reviewing the Book Two manuscript for formatting, one of the TreasureLine team members was so impressed with Chanson that she felt it deserves a special treatment.  Given that Book One is over 600 pages, and Book Two over 500 pages, her idea is to divide Chanson de l'Ange into 4 separate volumes as a series, instead the 2 thick volumes it is now.  The 4 books would be about 300 pages each, and my publisher feels that as books are getting slimmer and shorter, dividing my books would make them less intimidating for readers who don't want to lug around a heavy book.  So let me give you a quick run down of what is about to happen.  I have decided to split Chanson up into the 4 separate books as my publisher has suggested.  In addition I have decided to revise the Book One you all know and love in order to correct the many spelling, grammar, and punctuation errors.  In retrospect I wish I had waited to publish Book One until I could find a reliable editor, but caught up in the desire to bring my 5 year efforts (now almost 7 years to date) to a close, I made the mistake of putting it on the market before it was ready.  For this I offer my profound apology  to all the devoted readers who have had to suffer through so many errors, and to be perfectly honest, it is an embarrassment to me.  Please be assured that for the most part, the revisions of the original Book One will only be of technical nature.  Although I will perhaps alter some of the sentence structure, the story itself well not change, so if you are happy with the original edition you will not need to purchase the revised one.
The decision to publish 4 volumes means a lot of work for me, and it also means that for those of you waiting for the conclusion to the story….you will have to wait a bit longer.  In order to prevent confusion between the Xlibris and the TreasureLine editions, I have decided to complete revisions on Book One before releasing the 4 volume series.  I am truly sorry to disappoint my readers but after giving this much thought, I think this is the best way to handle the transition.   Although the first edition of Book One will remain for sale on the various online outlets as is, as soon as the manuscript has been revised and edited, production of the series will begin.
At this point I have no idea how long the turn around time will be, but as I get more information from my publisher I will pass it onto you.  Please feel free to share your thoughts in the comments feature…but please, no rotten tomatoes!

The covers Frannie and I designed for Book One and Two will still be used, and I am currently in the process of designing 2 brand new covers for the 2 extra volumes.  Now let me share with you the titles I have chosen for the Chanson de l'Ange series:
Book One~Orphan in Winter: new cover design
Book Two~The Bleeding Rose: original cover
Book Three~Firelight Through Diamonds :new cover design
Book Four~The Angel's Song: original cover
Here is the new synopsis:
Chanson de l'Ange by Paisley Swan Stewart is a four volume epic retelling of The Phantom of the Opera by Gaston Leroux. Drawing inspiration from The Opera Ghost in all his incarnations through book and film; and remaining faithful to key story elements from the classic original, the author weaves a haunting tale of Christine Daae's companionship with the mysterious Angel of Music.
Book One~Orphan in Winter: opens with the tragic death of ten year old Christine Daae's father, ushering in dramatic changes when she is left in the care of Madame Louise Giry, ballet mistress at the Paris Opera House.  Christine makes her new home in the opera's conservatory where she encounters a bohemian world of singers and dancers, and where she is visited by the unseen Angel of Music.
Book Two~The Bleeding Rose: continues Christine's journey into an unorthodox attachment to her invisible teacher, and a bond of obsession and music is forged as her dark Angel methodically makes himself known.  Through the illusory dreams of her adolescent desires, Christine will discover that not all angels have wings and not all devils are what they seem to be…for there are two sides to the Angel's enchanted mirror.
Book Three~Firelight Through Diamonds: As Christine takes center stage in the Joan of Arc opera, events swirl out of control, having dire consequences.  The Angel of Music steps out from the shadows and mirrors become the portal into both heaven and hell.  Caught between the two greatest loves of her life, Christine is torn between the light and darkness of her own soul.
Book Four~The Angel's Song:  In the concluding chapters of Chanson de l'Ange, Christine confronts the ghosts of both her past and present.  As she performs the starring role in her Angel's magnificent opera, she must brave a future where all those she loves are thrust into a soul stirring crescendo that will leave readers breathless.