Greetings fans and friends!  I know it's been forever since I posted a new blog, but I have been extremely busy working on revisions with my beta.  It has been a huge undertaking, but I'm just finishing up the revisions for Orphan in Winter~Book One of the new Chanson de l'Ange 4 part series.  I expect to submit the revised manuscript for Book One next week, which will then be formatted and edited by my publisher.
So now it's on to revising The Bleeding Rose~Book Two of the new Chanson de l'Ange 4 part series!  You know, as a writer I must confess that it is much more enjoyable to write fresh material than to be constantly revising, but at the same time I'm so thrilled that the work is being done for my readers, who deserve the best from me!   I expect my revisions on Book Two to be completed by November. (books 3&4 have already been revised and formatted and are now in the hands of my publisher)

In other Chanson news, work on the CD is going well!  Toni Gibson, the guest artist who will be performing The Bleeding Rose has just completed her recording session of the song, and now Nathan will engineer her vocal recording with his orchestral accompaniment.   Michele Karmin, who will be performing Firelight Through Diamonds, has now received Nathan's accompaniment track and is in rehearsal for the song, which she will record in the near future.  Next we begin work on composing the song for Carrie Shaw's lovely voice, That Summer by the Sea.
Along with all this great news, just today I received the mock-up cover design for the new Book One~Orphan in Winter from Frannie, the same amazing graphic artist who designed my previous covers.  Let me just say that I cried when I opened the file because it so perfectly captures the title!  I am soooooo blessed to have all these amazing people working with me on the Chanson projects!
I literally sent Frannie a whole bunch of individual images and left it up to her to piece together the cover idea!  I could not be more thrilled!

Now, because I've been keeping you all in the loop throughout Chanson's creative process, I'm going to give you a sneak peek of the cover mock-up, but please remember that, because this idea is only a quick sample image, we used low rez water-marked photos straight off the istockphoto site.  The final version will be highly detailed, utilizing very high rez images, and it will be much larger.  Again, this is only a mock-up and it will likely undergo a few changes on the way to publication.  Also, there is no cover text on this sample.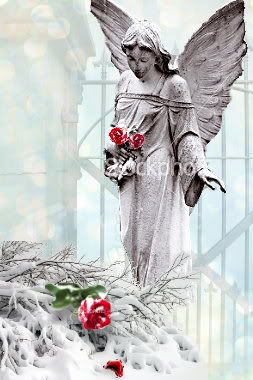 So what do you think?  It's going to be gorgeous, yes????