(Note to all who currently own the original Book One: You will NOT need to purchase the NEW book one and two!  There is no new information in the revised edition, just revisions to correct spelling, grammar, and in some cases, bad writing on my part.  If you like the original Book One , and if the technical and writing errors do not bother you, then you will only need to purchase Books 3&4 to complete the story!  Thank you for your patience and support!)
Greetings fans and friends!  Have much I want to blog about in the next few days, but until I get the time to do that, I am now posting the new synopsis and all 4 cover designs for the new series.  Still no release date yet…but working it!
Cover designs by Frances Wheeler and Nathan Allen Pinard
Chanson de l'Ange by Paisley Swan Stewart is a four volume epic retelling of The Phantom of the Opera by Gaston Leroux. Drawing inspiration from The Opera Ghost in all his incarnations through book and film; and remaining faithful to key story elements from the classic original, the author weaves a haunting tale of Christine Daae's companionship with the mysterious Angel of Music.
Book One~Orphan in Winter: opens with the tragic death of ten year old Christine Daae's father, ushering in dramatic changes when she is left in the care of Madame Louise Giry, ballet mistress at the Paris Opera House.  Christine makes her new home in the opera's conservatory where she encounters a bohemian world of singers and dancers, and where she is visited by the unseen Angel of Music.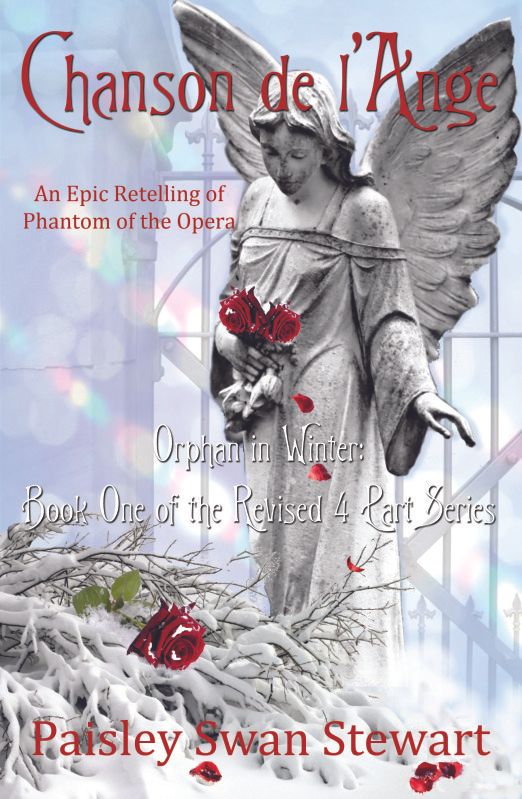 Book Two~The Bleeding Rose: continues Christine's journey into an unorthodox attachment to her invisible teacher, and a bond of obsession and music is forged as her dark Angel methodically makes himself known.  Through the illusory dreams of her adolescent desires, Christine will discover that not all angels have wings and not all devils are what they seem to be…for there are two sides to the Angel's enchanted mirror.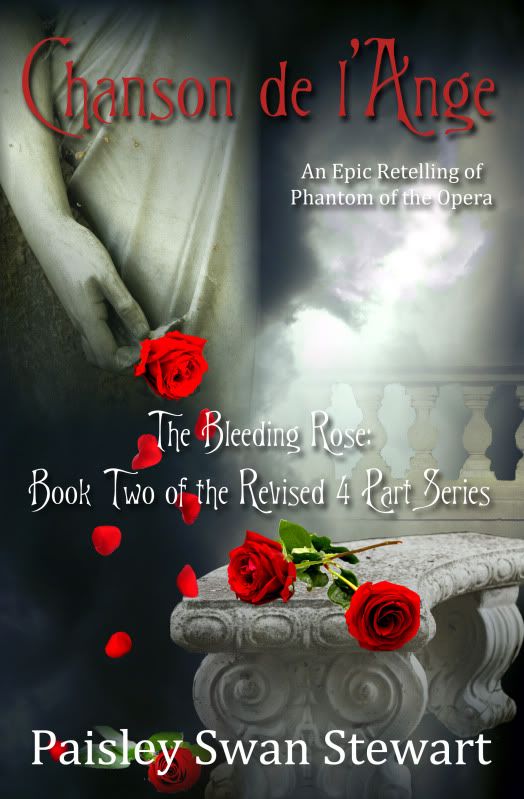 Book Three~Firelight Through Diamonds: As Christine takes center stage in the Joan of Arc opera, events swirl out of control, having dire consequences.  The Angel of Music steps out from the shadows and mirrors become the portal into both heaven and hell.  Caught between the two greatest loves of her life, Christine is torn between the light and darkness of her own soul.
Book Four~The Angel's Song:  In the concluding chapters of Chanson de l'Ange, Christine confronts the ghosts of both her past and present.  As she performs the starring role in her Angel's magnificent opera, she must brave a future where all those she loves are thrust into a soul stirring crescendo that will leave readers breathless.