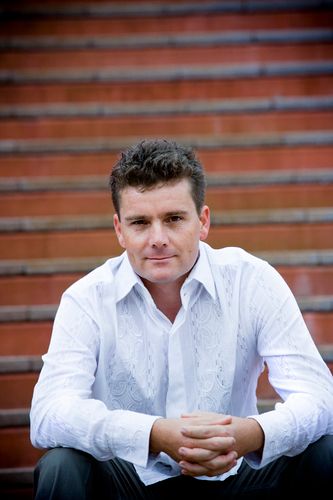 Immortal Aria is very pleased to announce that Jay Weston has agreed to jump on board the Chanson de l'Ange CD as our only male vocalist. He will be recording two songs; a modern aria called "In The Mirror" and the gothic/pop/rock duet with Toni Gibson "Worlds Apart". We believe Jay possesses exactly the right vocal quality and work ethic for our project, and we are honored by this exciting collaboration.
From his bio: Jay is one of the brightest emerging talents on the Australian music scene. Originally from Perth, this young entertainer has had many years of experience in numerous opera and theatre productions nationally and internationally.
Discovering an early passion for music, he began playing the keyboard at ten and at thirteen was awarded a musical scholarship, commencing training at Perth Modern School. He continued his studies and went on to complete a Bachelor of Music (Classical) at the West Australian Academy of Performing Arts (WAAPA).
Having studied for a further year, he was recently awarded a Post Graduate Diploma in Opera Performance, including the Academic Award of Excellence from Queensland Conservatorium of Music.
Jay is a tenor capable of a wide variety of styles, including Opera, Musical Theatre, classical and contemporary music. Previous performances include the Mikado with the Queensland Opera Company, Lohengrin with the Australian Opera Company at the Sydney Opera House and various productions with the Brisbane Conservatorium of Music.
View the video to hear his voice: