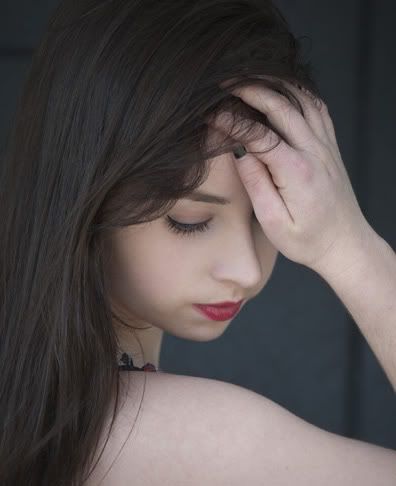 I could not be more thrilled to announce that after auditioning many uniquely talented vocalists, Toni Gibson has agreed to record my song The Bleeding Rose for the upcoming Chanson de l'Ange CD!  I'm sure you will agree that Toni's voice is the perfect fit for Nathan's musical style, my lyrics and melody, and the Phantom of the Opera theme of my book.   Here is a little about her:
Toni was born on the 12th of July 1992 in Wellington, New Zealand.
She lives with her family on the Kapiti Coast of New Zealand, Mum (Sue), Dad (Shane) and younger brother Michael and she has just finished her last year at Paraparaumu College.
Toni's dream is to one day become a classical/crossover artist and to make albums. She would love to perform with artists such as Sarah Brightman, Josh Groban, Hayley Westenra, Charlotte Church and loads more. Toni one day hopes to play the part of Christine in Sir Andrew Lloyd Webber's 'Phantom of the Opera'.
Toni loves all kinds of music, her favourites being classical/crossover, rock and theatre music.
Toni's inspirations are Sir Andrew Lloyd Webber, Hayley Westenra, Josh Groban, Sarah Brightman, Charlotte Church, Amy Lee from Evanescence and especially Adam Lambert.
Toni has been singing and performing since the age of 7.
Visit Toni's site to hear samples of her extraordinarily beautiful voice: Toni Gibson
More